SLAY YOUR COVID CABIN FEVER!
CHALLENGE
DUELS
COVID cabin fever got you down? Got a score to settle the old fashioned way? Challenge another COVID pod to a head-to-head duel!
Sales vs. Accounting
IT vs. HR
Staff vs. Management
Battle of the Sexes
Adults vs. Kids
Juniors vs. Seniors

Lucas vs. Roddenberry

Marvel vs. DC
Slytherin vs. Gryffindor
STEP 1:
Challengers book the event and formally issue a Shakespearian insult to the defending pod-team. Good insults can be crafted HERE or HERE.
STEP 2:
Defendants choose the weapons for the match from among NERF, LASER TAG, SLINGSHOT, or COMBAT ARCHERY.
Just like Parliament, pods are kept at least two sword-lengths apart at all times. Standard Challenge Duels are 1 hour and include pod-team sizes up to 6 or fewer players. Pod-teams as large as 12 players can be accommodated for an additional fee. 
Book online during any available private booking time slot, or CONTACT US directly to set it up for you!
Nerf Rival Helios
Our primary rental blaster is a fully ambidextrous spring powered workhorse that shoots "Rival" foam balls 100 feet/second.
Rival Rounds
Soft foam balls with divots like golf balls. They fly far and fast for painless impact and accurate sighting.
Quick Reload
Quick clip release makes reload a snap. Easy and reliable priming and operation for all ages.
7- or 12-Round Clip
Preload & carry multiple clips. Comes with 7-round or upgrade to 12-round clips for longer battles and more sustained firepower!
BOOKING OPTIONS:
Public P.U.G.
Private Booking
Challenge Duel
Mobile Arena
  FEATURE
BYOBA 
NERF BATTLES
Next level BYOBA (Bring Your Own Blaster & Ammo) Nerf Battles in collaboration with the Victoria Foam Blasters Association.
IRL Battle Arena offers several different class levels of BYOBA public Pick Up Games (P.U.G.s). These events are open exclusively to players with blasters shooting Rival or approved Rival-compatible balls. No darts or other forms of ammo are permitted at these events.
Clean and sanitized rental blasters with unlimited ammo will be available for those who do not own (or don't want to use) their own. All personal blasters must arrive with all magazines, clips and/or hoppers fully loaded with Rival or approved Rival-compatible rounds and may leave the event equally loaded. 
All players must bring their own protective eyewear (regular glasses don't count unless they offer 100% protection). A limited supply of safety glasses will be on hand for a nominal price ($5).
CLASS A:
Rival Open Class
Open to any blaster shooting Rival or approved Rival-compatible rounds. Modifications and motorized blasters are permitted.
CLASS B:
Rival Stock Class
Open to any unmodified blaster shooting Rival or approved Rival-compatible rounds. Motorized blasters permitted. Modifications not permitted.
CLASS C:
Rival Spring Class
Open to any spring powered unmodified blaster shooting Rival or approved Rival-compatible rounds. No motorized blasters or modifications permitted.
CLASS D:
"Fair Fight" Restricted
No private blasters permitted. All players must use identical firepower rental blasters to insure a level playing field. Only superior skill and strategy will win the day.
Laser Ops Pro Alphapoint
The Alphapoint is a rugged laser tag pistol with the hit sensor built into the blaster for a fair play experience.
Team Options
Play Battle Royale style "everyone-for-themselves," or team up for classic Red vs. Blue games.
Health/Ammo Display
Ammo & Health lighted indicator displays multiple lives and ammo recharge. x5 hits and out. x10 shots before reload.
Hit & Out Adjudication
Light & Sound effects indicate when you are hit or eliminated, preventing cheating and arguments.
BOOKING OPTIONS:
Public P.U.G.
Private Booking
Challenge Duel
Mobile Arena
Recurve Bows
25 lb draw weight. Light enough for safety. Strong enough for consistent range and accuracy.
Full Face Protection
Industry leading face protection carefully cleaned and sanitized after every use.
Safety Arrows
Rounded foam tip.
One piece rubber fletching.
Light fibreglass shaft.
Tactile easy-load nock.
Finger Savers
Silicone finger savers for consistent, pain-free shooting.
BOOKING OPTIONS:
Public P.U.G.
Private Booking
Challenge Duel
Mobile Arena
FEATURE
BATTLE ROYALE
TOURNAMENT
Start with nothing. Loot weapons, ammo, gear and power-ups distributed around the field. Last team standing wins!
Tournaments rotate matches through solo, duo and squad team sizes. Players track their individual points across all matches, adding their shared points in duo and squad matches to their solo totals. Highest combined points for an individual player wins the tournament.
RULES SUMMARY
No player may approach within 6 feet (2m) of any other player.

A wide variety of weapons will be on the field, including slingshots, spring-powered and electric Nerf Rival and Mega Dart blasters.

Shields make the player invulnerable to all hits except from Mega Darts.

Jewels found on the field grant one respawn, with all gear. Return to your starting cone, place the jewel on the ground and re-enter the game

.


When eliminated, players immediately 

line up on the sideline in the sequence they were eliminated, taking

 all weapons, ammo, gear and power-ups

. 

At the center of the field will be a locked treasure chest. Scattered about the field will be multiple keys to open the cornucopia of loot inside.

Players score points at the end of each round based on the number of players on other teams who were eliminated before them.

Every 5 minutes the ref will flip a coin and blow the whistle to designate half the field TOXIC. Players then have 60 seconds to vacate that section or die.

If all remaining "live" players belong to a single team prior to the end of the time limit, that team wins! (sorry, no chicken dinner) 
FEATURE
ULTIMATE WARRIOR 
SHOWDOWN
Take the Challenge Duel to the NEXT LEVEL. Matches rotate through COMBAT ARCHERY, SLINGSHOT, NERF BATTLES & LASER TAG, ending with our BATTLE ROYALE "everyone-for-themselves" solo challenge. Only those who demonstrate the versatility and mastery of all four weapon types can claim the title of IRL Battle Arena's Ultimate Warrior!
Team Wipeout
Your basic Red vs. Blue with one goal: wipe out the other team! Single Elimination = no respawns. Play until one team is wiped out or the time expires.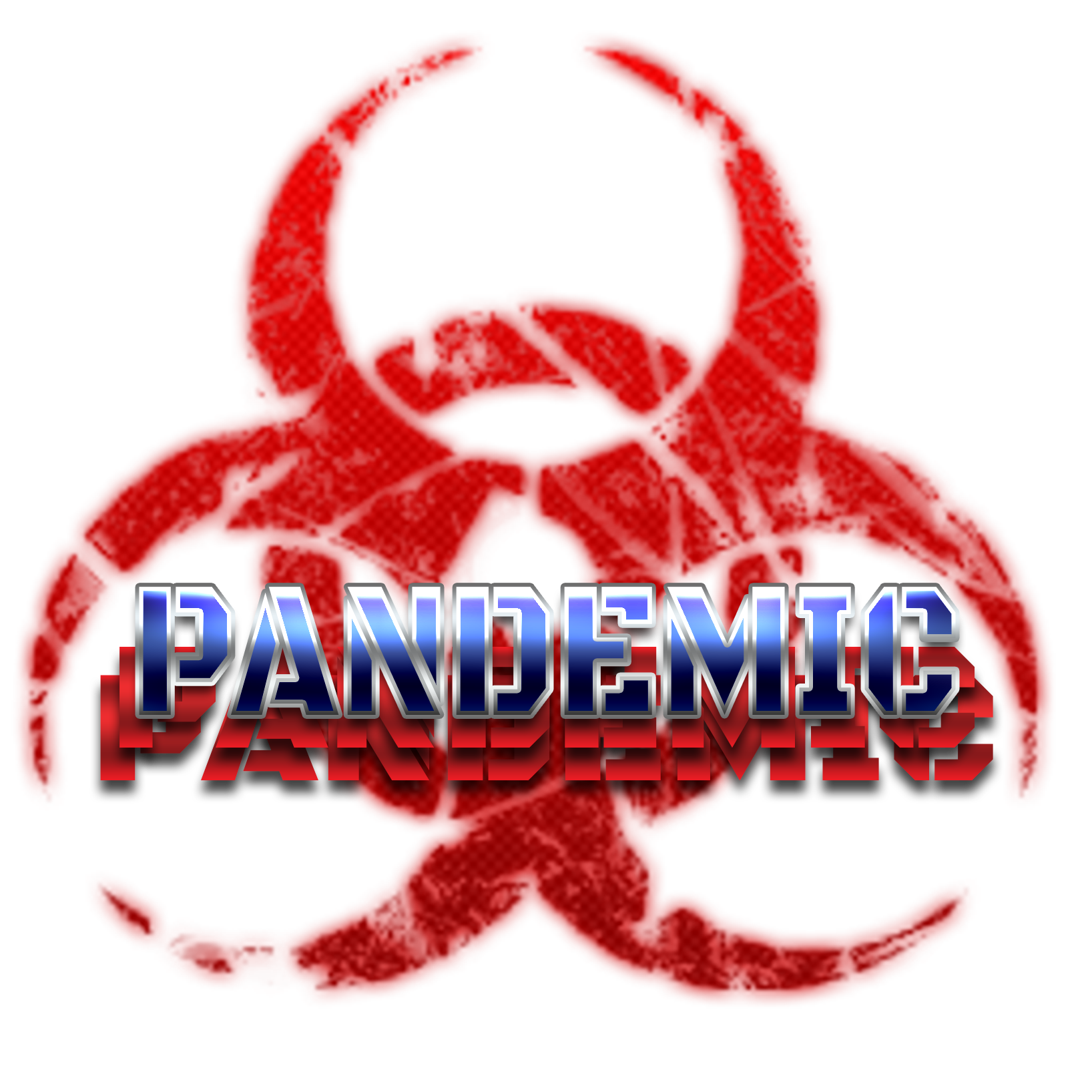 Pandemic
Can you survive? "Patient Zero" starts solo with the objective to "infect" everyone before the Quarantine time expires. All players respawn as "Infected."
Capture the Flag
The classic Red vs. Blue game. Each team protects their flag while capturing and returning the enemy flag to their own base. 
Battle Royale
Start with nothing. Loot weapons, ammo and gear. Single elimination. Last one standing wins! Solo, duo or squad games. 
Team Death Match
Red vs. Blue timed game with unlimited respawns. Each kill = 1 point. The team with the most points in the designated time wins!